Good Shepherd Sports Captain's State Rugby debut!
03 Oct 2018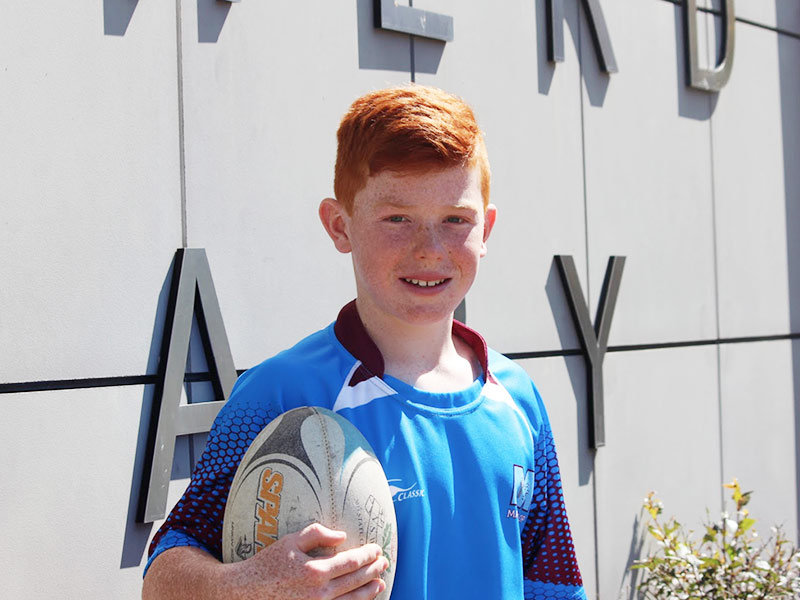 Good Shepherd Primary Plumpton Year 6 student Mitchell Holmes is an "all-rounder". Yet the 12-year-old's outstanding skills have seen him selected to make his debut in the NSW Primary Schools Sports Association (PSSA) Rugby Union Competition during the October school holidays.
Mitchell, Good Shepherd's Sports Captain, plays for the Hills Junior Rugby Club on the weekends and captained the Diocesan MacKillop team which placed third in the competition this year.
Good Shepherd Principal Trish Carr said Mitchell is a very talented sportsperson, as well as a good student at school. "We are very excited about Mitchell making it into the PSSA Rugby Union side in the holidays."
Mitchell said he was "stunned'' to be selected and felt lost for words!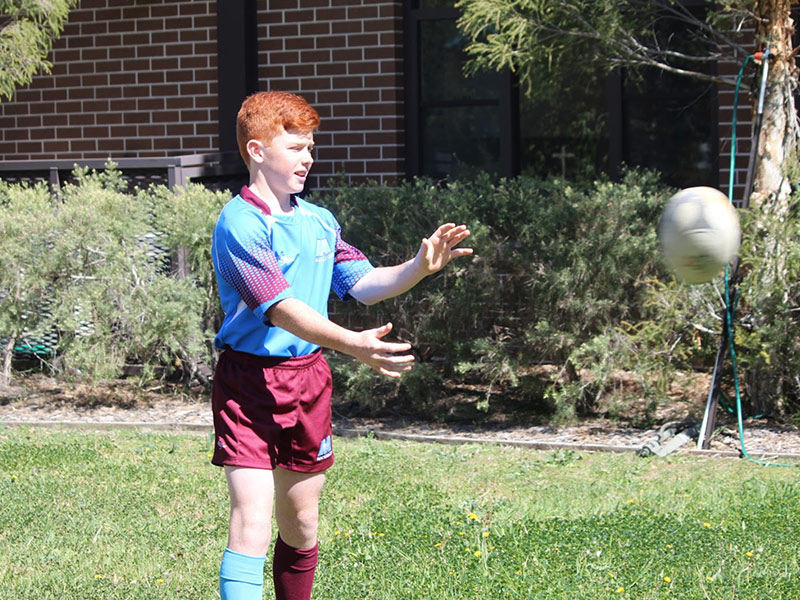 As a fullback, this year alone he made 14 tries at a Club level and eight tries when playing on the MacKillop team. He has also kicked 22 goals at a Club level this year and is considered to have a 80 percent success rate.
His PE teacher Anne Latham also said Mitchell has had a very successful year in his chosen sports including representing the school at Zone swimming.
"He is also a highly successful gymnast who has made it into the State Development Squad and was used to training 24 hours a week," Ms Latham said.
He also does well in athletics and competed in the 200m, long jump and relay at the State Catholic Athletics Carnival recently.
"I have decided to take a break from the gymnastics, as I want to focus on my Rugby and I feel I would have better success in that sport," Mitchell said.
Mitchell is super excited about playing in the PSSA Rugby Union side which will be playing at Concord Oval from October 2 until October 4.
Facebook
29 Nov 2023

☀️🪩SUMMER DISCO🪩☀️ Thank you to our amazing parent group for such and AWESOME night! Students danced the night away! 💃 🕺🪩 With great music and a yummy sausage sizzle! Excited for the next one 🎉 #schooldisco #gsps #primaryschool #plumpton

28 Nov 2023

Our wonderful Year One students have been busy unleashing their creativity after focusing on The Magic Hat - a lovely picture book by Mem Fox! ✨ Student were tasked with creating their own magic hat. First they made a draft of the features, colours and design they wanted, then they went off to making it! Check out some of the many cool 'Magic Hats' that were made! 👒🎩🧢 #memfox #magichat #picturebooksforkids #education #gsps #primaryschool