Our Story
Transforming the learning of each student every day.
Peace and Joy
Good Shepherd is proud to be part of Catholic Schools Parramatta Diocese's system of 80 Catholic primary and secondary schools operating across Western Sydney and the Blue Mountains providing more than 43,500 students with a high-quality, low fee Catholic education.
Our mission at Good Shepherd Primary is to be a centre of learning, which integrates Gospel values and quality education, while focusing on the needs of the children in a complex and changing world.
Our vision for Good Shepherd Primary is to be a school community that is: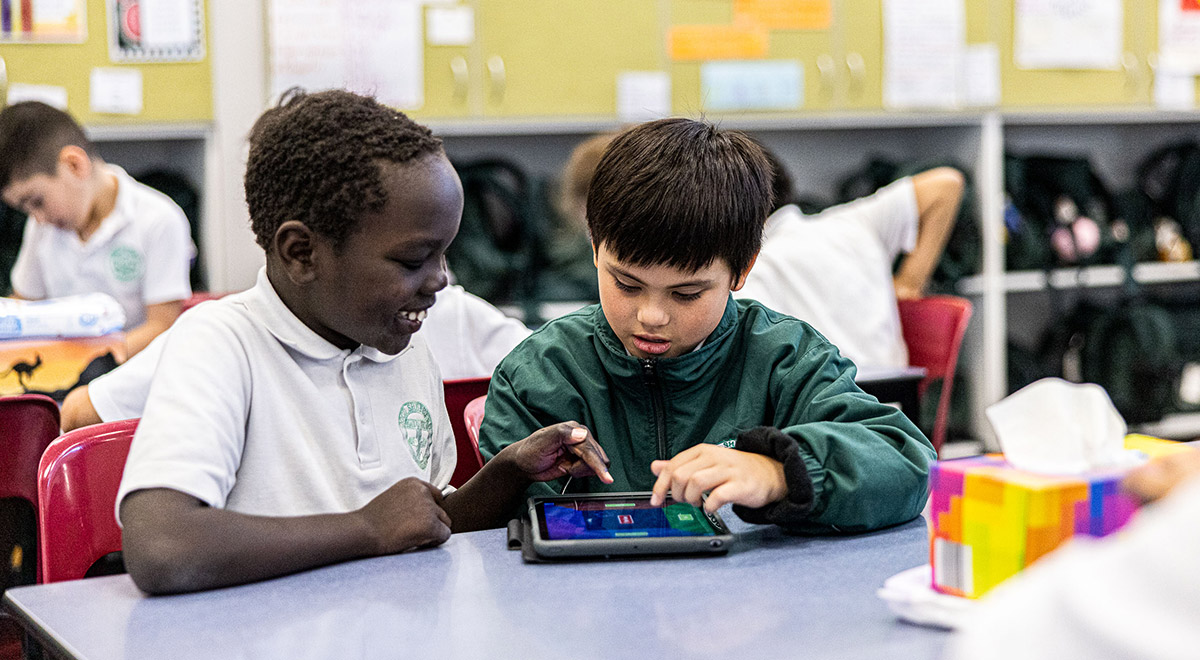 "Good Shepherd has wonderful families that work with us to achieve the best educational outcomes for their children. We provide a student-centered approach that allows each child to grow and flourish, developing the skills they will need to be lifelong learners."
Jackie Willard (Assistant Principal)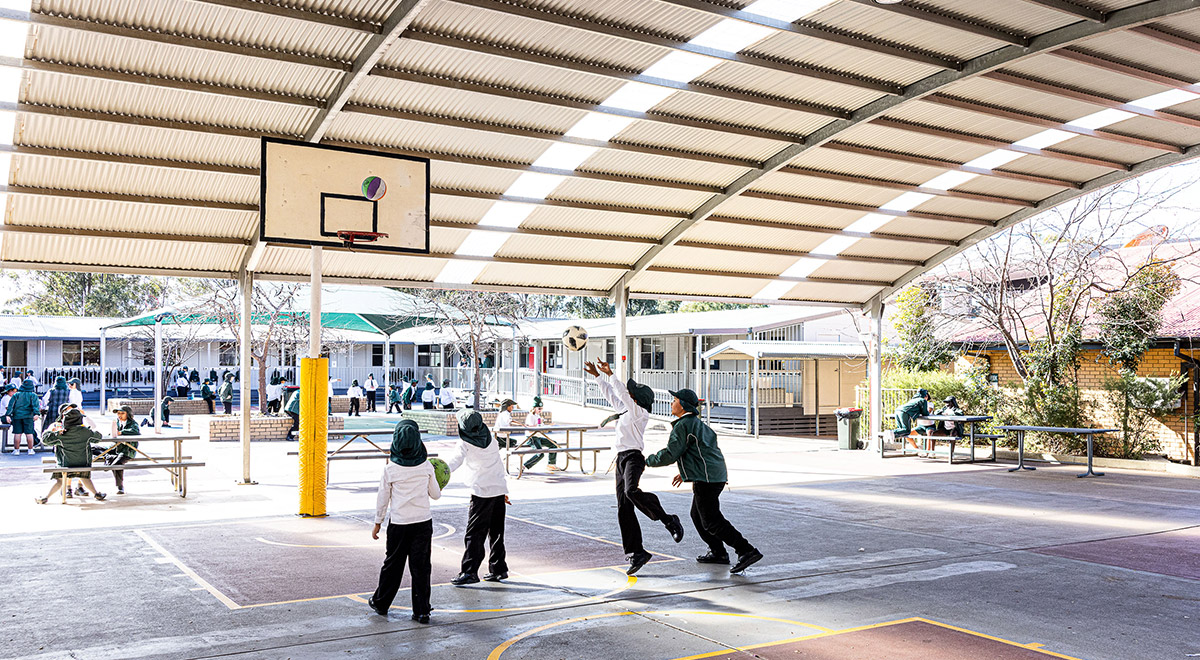 " We have the most perfect PHYS ED teachers in the world! They always make our sport lessons a blast! And nothing can beat our playground. There is a big oval that kids can run, play soccer, volleyball, and do long jump. We also have tons of handball courts, to play handball, so nobody misses out on having fun!"
Aditiya (student)
"Good Shepherd is the best school that you could ever choose! This school is such a wonderful place to make friends and have new experiences. We do a variety of activities that will help develop your skills. My school helps you through your bad days, and supports and educates you with lots of kindness."
Cziana (student)
Our school crest
Our school crest features the Tau Cross with two crossed arms and the Shepherd's Staff in the centre. It encompasses the right hand of Christ, the Good Shepherd, and the left hand of St Francis, working together to bring alive the Gospel. Our school motto of Peace and Joy is inspired by St Francis, as we strive to bring peace to our world and bring joy to those around us.
Our school crest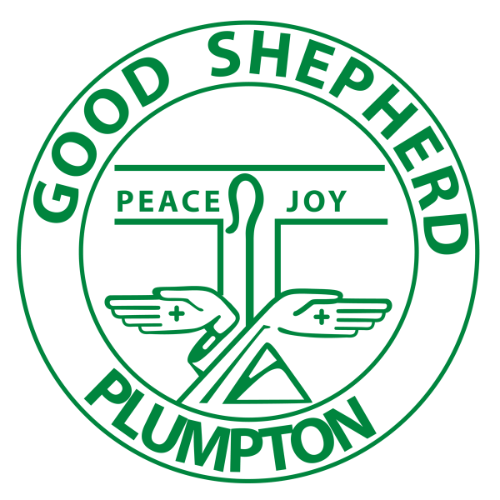 Our history
Good Shepherd Primary was established in 1979 by the Capuchin Franciscan Friars and administered by the Poor Clare Sisters.
Good Shepherd Primary was established in response to the needs of a rapidly growing population of young Catholic families in the Plumpton area in the late 1970s. The original Principal was Sr Julian Heath, who started the school with 23 students. By the following year, student numbers had already reached 112.
Since those early days, the school has grown into a vastly multicultural and vibrant school of over 780 children and 66 teaching and administration staff.
To accommodate such growth, the school has undergone major developments, with new buildings, playground equipment and technology added over the years.
As a school community, we recall with gratitude the faith and dedication of the pioneer priests, sisters, teachers and parents of our Catholic community. This founding community laboured tirelessly to provide Catholic education, and the faith and Christian traditions we express and value today.
We invite you to join our vibrant learning community
Contact us today to find out how to enrol.