Facilities and Resources
Good Shepherd provides modern learning spaces that support collaboration and enhance a variety of educational experiences.
The learning spaces at Good Shepherd are designed to enhance the learning opportunities of our students.
From the latest technology to flexible seating options and adaptable class sizes, students will learn how to work both independently and as part of a small or large group depending on the task at hand.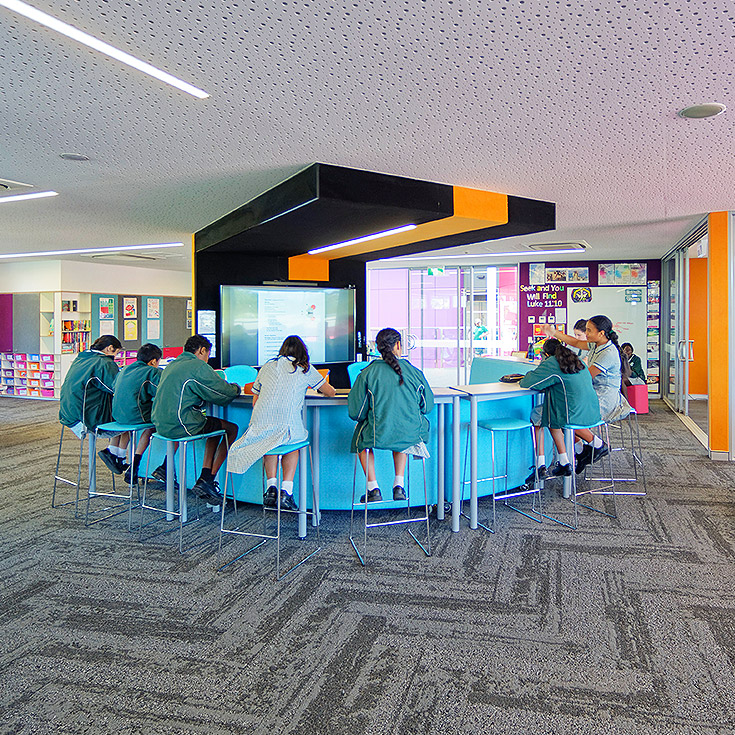 Take a 360° virtual tour
We invite you to explore our school facilities and discover what makes Good Shepherd a great place for your child.

LEARNING SPACES
Our students learn in spaces that recognise a range of different learning styles and that support a contemporary approach to teaching.
Our youngest students are introduced to school in a space that is colourful and welcoming with a range of learning and play areas. Students are able to explore new friendships and experiences in a space that is comfortable and stimulating.
Our Primary learning spaces focus on developing the foundations of lifelong enquiry and love of learning. Students learn to work together and independently utilising equipment and technology that matches the task, fosters their creativity and encourages critical thinking and problem solving.
Our school has two specially designed 'genius pods', which provide a space for collaboration, complete with a screen for digital sharing.
Specialised Areas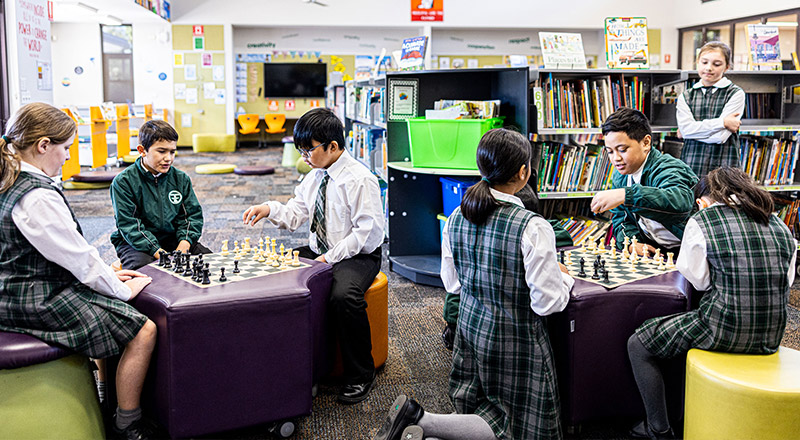 SCHOOL LIBRARY
Our library is a favourite for all students who use it for reading, games, craft activities. Every class visits at least weekly to borrow books and develop their love of reading.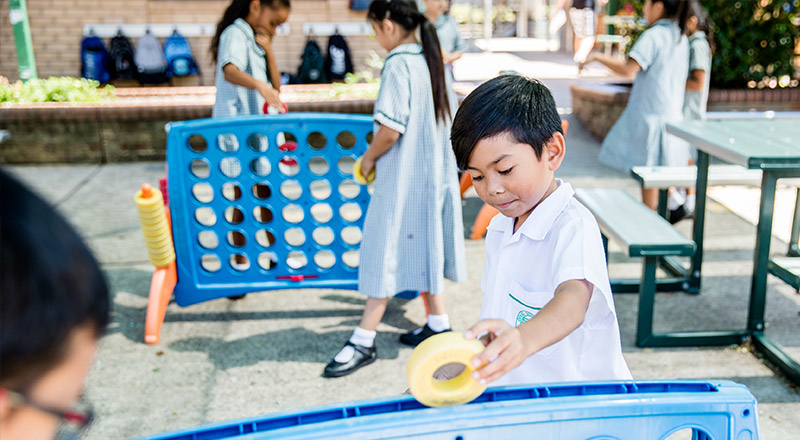 OUT OF HOURS CARE
Ambrose Early Years Learning and School Aged Care provides before and after school care for students in Years K-6 in a well resourced space located on the school grounds. Specialist staff take great care of the students in a safe and secure environment that encourages positive social interaction.
OUTDOOR AREAS
Students at Good Shepherd also enjoy making the most of the school's outdoor areas. Our expansive grounds allow us to continue the learning outside with an exciting range of playground facilities.
A large basketball court is one of a number of areas available for students to engage in physical activity and, being undercover, it can be used all year round.
We strive to offer our children a range of activities and sporting opportunities that help to develop the whole person. Our students can make use of a large grassed area as well as two artificially turfed ovals set up up for soccer. This area also includes 50m and 100m running tracks.
Our playground area is packed full of fun and interesting things for our students to do at break times, including handball, a climbing wall and large screens that are perfect for guiding lunchtime dancing.
Our innovative, shaded, muscial playground provides opportunities for students to get creative and express themselves through music.
Visit Good Shepherd today!
See for yourself why we're such a great place to learn.