Religious Education at Good Shepherd Primary seeks to share in the Church's mission to proclaim and spread the Good News of Jesus Christ, and is an integral part of our curriculum.
Recognising that Religious Education is a lifelong process, we at Good Shepherd attempt to:
ensure that every aspect of school life celebrates God's love and presence in our lives. This occurs with our Grade Masses, Grade prayer celebrations, whole school celebration of Mother's Day, Father's Day, Grandparent's Day, Multicultural Day, Holy Week/Easter Celebrations and Christmas Pageant
develop and enhance the dignity, self-esteem, personal worth and mutual respect of all members of our school community. In essence, promoting our school motto - Peace and Joy
provide an environment that reflects and strengthens our Catholic faith and culture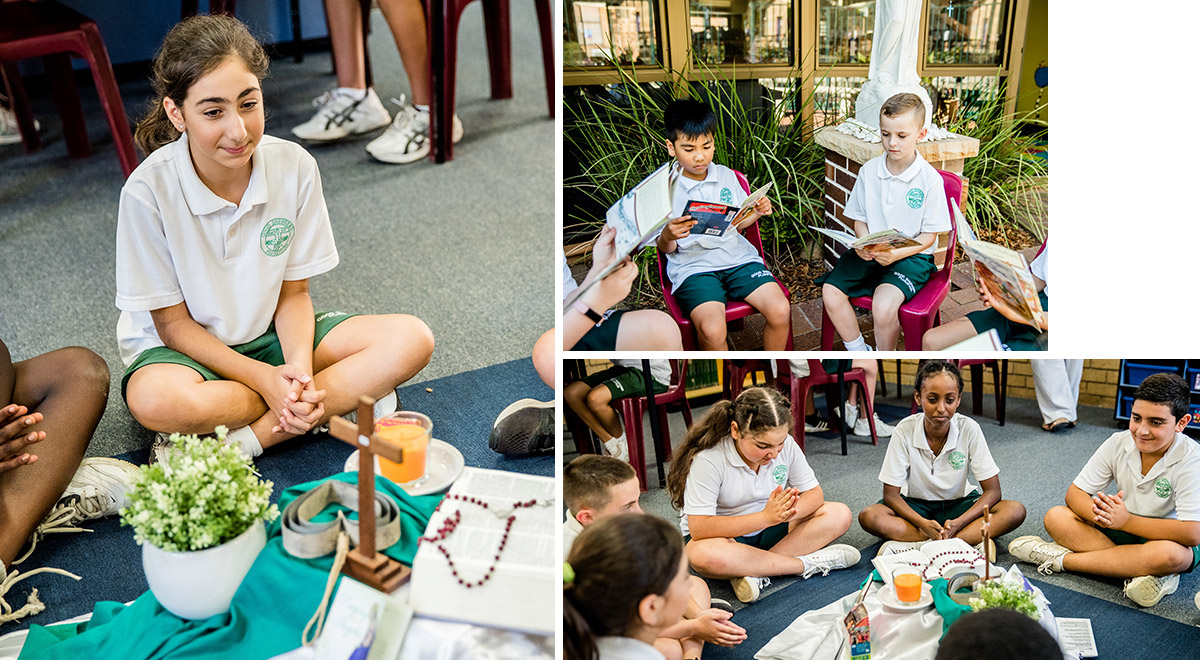 The Religious Education curriculum
The Religious Education curriculum seeks to:
develop an appreciation of the love of God, the wonders of God's creation and the dignity of the human person
promote growth in self-knowledge and in knowledge of life, faith, tradition and mission of the Catholic Church
foster skills of self-reflection, discernment, critical thinking, judging and deciding how to act in accordance with conscience
foster an understanding of the Scriptures, appropriate to the age of the students
use a wide range of educational strategies within units of work.
Liturgical Celebrations
Our school liturgical celebrations are meaningful, reflective and enhancing celebrations. They provide a wide range of opportunities to actively participate in the religious celebration of the community's faith.

Liturgical celebrations include:
Grade Masses and Reconciliation at class level, occur regularly
Whole school Masses are celebrated each term
Prayer celebrations which are prepared at Grade level allow us to focus on specific themes
Classroom prayer is an integral part of the school day. The beginning of each week is celebrated with whole school prayer led by the school leaders
Good Shepherd Primary students form a genuine community of peace and joy.