Discover Good Shepherd Primary Plumpton
We are a centre of learning that integrates faith and quality education, while focusing on the needs of the children in a complex and changing world.
At Good Shepherd, we encourage all children to accept responsibility for their learning and behaviour, and to become confident, independent, creative thinkers who will contribute to a just society.
Students experience a quality education that takes place in a collaborative community of reflective and cooperative learners.
We invite you to learn more about what a Good Shepherd Primary education has to offer your child.
---
Take a 360° virtual tour of our school facilities!
Click on the image to start the tour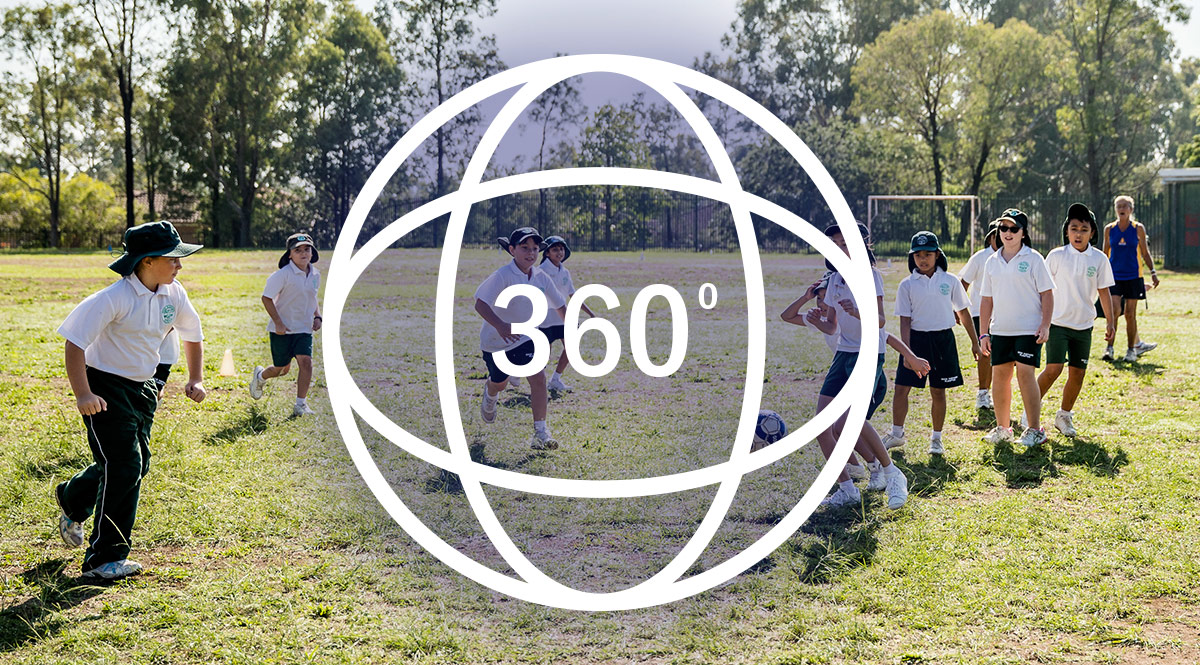 ---
Our Facilities
LEARNING SPACES
Our new learning spaces are state of the art.
The buildings, the furniture and the available technology are all designed to support flexible, contemporary learning. All learning spaces are equipped with portable devices and large television screens. Student tables are designed to be written on, facilitating communication and collaboration through group work.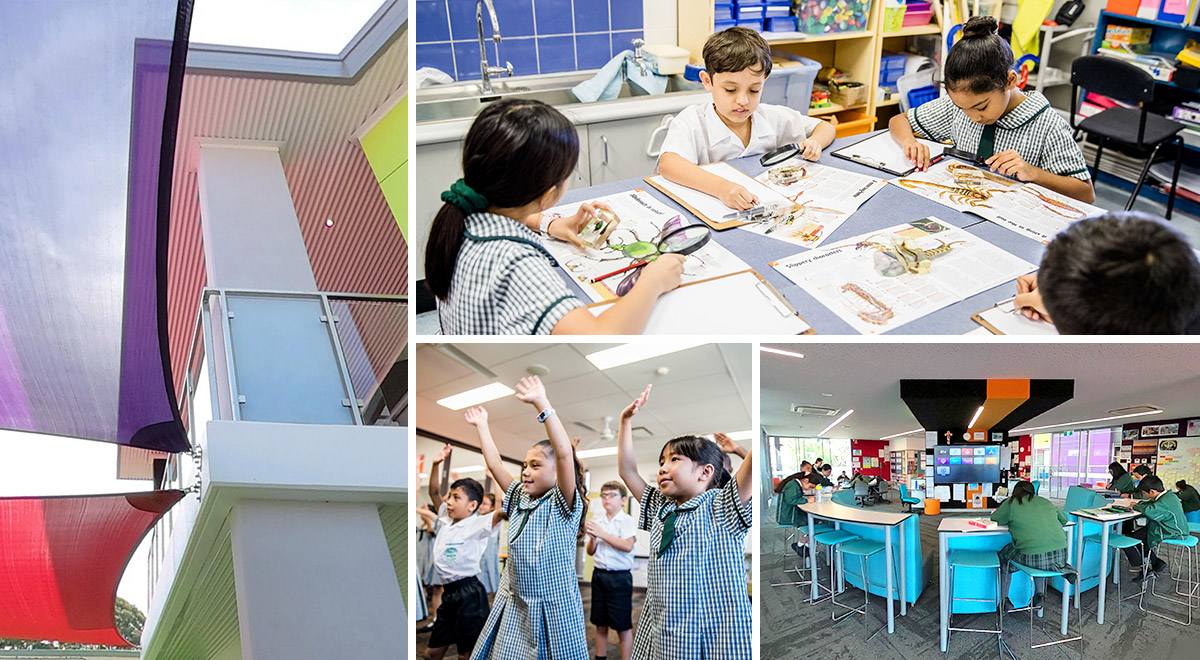 STAGE 3
In Stage Three spaces we have 18 screens across each grade, giving students the opportunity to mirror their device and work collaboratively in their group.
GENIUS PODS
There are two Genius Pods, where students can work together in small and larger groups. Chairs and tables are of varying heights and design.
BREAKOUT ROOMS
Breakout rooms allow for smaller, identified groups to gather.
MODERN SPACES
Our buildings are contemporary and offer students the opportunity to unlock their potential and be the best version of themselves.
---
SCHOOL LIBRARY
Our spacious library allows students to share their love of reading with others or spend some quiet time with a favourite book.
---
OUTDOOR AREAS
Our playgrounds continue the learning!
We have a beautiful Musical Playground, where students have the opportunity to express themselves through creating music.
Our newly artificially turfed ovals mean there is lots of room for students to run around or sit down and talk to their friends.
There are markings and goals for two soccer fields, as well as 100 and 50 metre race tracks! In our other playgrounds, there is lots of room for students to play basketball and other games.
Our Climbing Wall has a timer attached, so students can work on their personal best times. Additionally, there are two large screens that are perfect for guiding lunchtime dancing.

Learn about Sport | Extra-Curricular Activities
---
Good Shepherd Primary is the perfect place to learn
Call us today to arrange a tour and find out how to enrol